STRENGTH THROUGH

CONFIDENCE
CONFIDENCE THROUGH

EXPERIENCE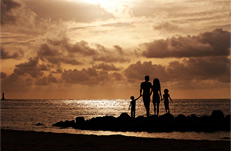 A Family Tradition,
Steeped in the Practice of Family Law
We have a longstanding reputation in the legal community.  Robert Gantman is a Certified Family Law Specialist and has been practicing Family Law for over twenty-four years.  Prior to becoming a lawyer, he worked in his father's law office where he learned "old school" professional values that have become less common as the decades have passed.  Those basic principles are:
Protect your client's interests.
Treat everyone with respect.
Be open to negotiate, but also be prepared to go to trial.
If you know the law, you don't need to shout to get your point across.
Keeping your client informed and educated is a basic right.
Each case should be handled based on that client's needs.
The Law Offices of Robert Gantman is centrally located in Sherman Oaks, near the intersection of the 405 and 101 freeways, allowing us to represent clients throughout Los Angeles County, Ventura County and Southern California. To schedule a consultation, please call (818) 501-0113 or send us an email.