STRENGTH THROUGH

CONFIDENCE
CONFIDENCE THROUGH

EXPERIENCE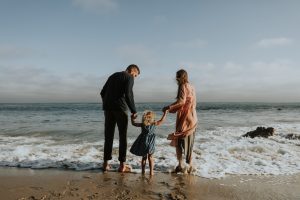 ---
Fiction:   "The DNA test showed that I am not the Father."
FACT:   DNA tests are not the final word on the issue of Paternity. If you want to be involved, you can petition to be a "presumed parent," which does not rely on being biologically related to the child.
Establishing Paternity in California
When parents are married, the law presumes that the husband of the mother is also the father of the child. In these cases, paternity is usually not in question. When parents are unmarried, however, the court has to establish paternity through other means:
If both parents agree on who is the father, then the father can simply sign a Judgment of Paternity.
If the parties disagree on who is the father, then the issue must be resolved through DNA testing.
The Law Offices of Robert Gantman is centrally located in Sherman Oaks, near the intersection of the 405 and 101 freeways, allowing us to represent clients throughout Los Angeles County, Ventura County and Southern California. To schedule a consultation, please call (818) 501-0113 or send us an email.