STRENGTH THROUGH

CONFIDENCE
CONFIDENCE THROUGH

EXPERIENCE
Property Division and Business Valuation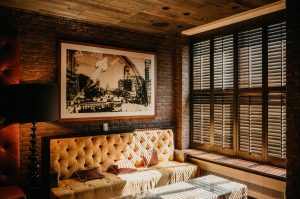 ---
Fiction:   "My spouse has a small business, it has no value."
Fact:   Most businesses, even small businesses, have a "goodwill" component which can be valued in addition to the inventory.
When a Business is Part of the Marital Property
If you or your spouse own a business, it must be included in the property division settlement. To do this, we must work closely with forensic accountants and other financial experts to conduct a thorough business valuation.
Complex Marital Property Division
There are many different ways to divide a complex marital estate. The first step is identifying the assets and determining the value for each asset. The next step is understanding the tax consequences related to the division of each asset, including:
Real estate (residential and commercial)
Foreign real estate
Automobiles
Furniture, jewelry and major appliances
Stock options
IRAs, 401(k)s and pensions
Businesses
Contact Us
The Law Offices of Robert Gantman is centrally located in Sherman Oaks, near the intersection of the 405 and 101 freeways, allowing us to represent clients throughout Los Angeles County, Ventura County and Southern California. To schedule a consultation, please call (818) 501-0113 or send us an email.