STRENGTH THROUGH

CONFIDENCE
CONFIDENCE THROUGH

EXPERIENCE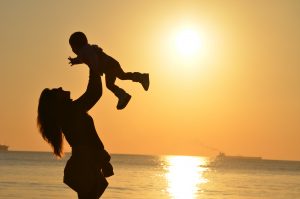 ---
Fiction:   "If I have 50/50 custody, I will not have to pay child support."
FACT:  There is a formula that is used to determine the amount of child support a parent may be ordered to pay. The formula consists of many factors, however, the two main factors considered in setting child support are: the income of each parent and the percentage of time each parent spends with the child. So, while the percentage of time a parent has with the child will affect the amount of child support, it does not mean a support order will not be made.
Non-traditional sources of Income
 If there are non-traditional sources of income, such as self-employment income, seasonal income or commission-based income, we will make certain that those sources of income are included, when appropriate, and that the calculations of income are reasonable.
When we represent clients with child support concerns, we review all proposed orders, ensuring that the child support guidelines have been followed, that all relevant income has been properly considered and that percentage of custodial time is factored in.
If your circumstances have changed, we can help you file a request for a modification.
Contact us
The Law Offices of Robert Gantman is centrally located in Sherman Oaks, near the intersection of the 405 and 101 freeways, allowing us to represent clients throughout Los Angeles County, Ventura County and Southern California. To schedule a consultation, please call (818) 501-0113 or send us an email.