STRENGTH THROUGH

CONFIDENCE
CONFIDENCE THROUGH

EXPERIENCE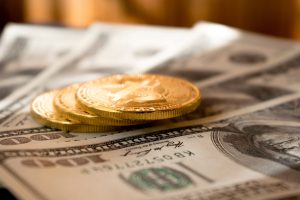 ---
Fiction:   If you are late in your child support payments, you will not be able to see your children.
FACT:   The payment of child support is not connected with your right to see your children. But, we can help you modify child support or set up an affordable payment plan so that you can get back on track with your support payments.
California Wage Garnishment from Child Support
Our knowledge of enforcement issues give us insight into the resolution of these issues with Child Support Services (CSSD) or other state enforcement agencies. We can assist you in the return of your driver's license, professional license, the monies taken from your bank account, and the determination of the amount of your arrears.
Enforcement of Support Orders
Robert Gantman is a Certified Family Law Specialist, who has been practicing Family Law for over twenty four years, and is prepared to assist you with the most complicated matters arising in family law, including:
Security Deposit Account (lump sum placed into an account if payments are late)
Liens (Real property and personal property)
Levy of bank accounts
Writ of attachment
Contempt actions (with possible jail time)
Judgment debtor examinations
Subpoenas to obtain financial records
Writ of sale for real property
Modifying support or the amount of payment
If you are unable to live off of your paycheck after your wages are garnished for child or spousal support, we will work to reduce wage garnishment so that you can keep current on your support payments but still pay your other bills. If you are having difficulty making your payments or owe back child support payments, it may be possible to negotiate a payment plan or modify the existing court order to reflect a change in position such as:
a long-term illness health emergency
new children to support
losing your job
one of your children turning 18
changes in your ex-spouse's circumstances
It is important to contact a lawyer as soon as you receive a notice from Child Support Services (CSSD) or anyone attempting to enforce the current support order. You must act quickly to respond to the notices or you may have waived your right to object.
Contact Us
The Law Offices of Robert Gantman is centrally located in Sherman Oaks, near the intersection of the 405 and 101 freeways, allowing us to represent clients throughout Los Angeles County, Ventura County and Southern California. To schedule a consultation, please call (818) 501-0113 or send us an email.